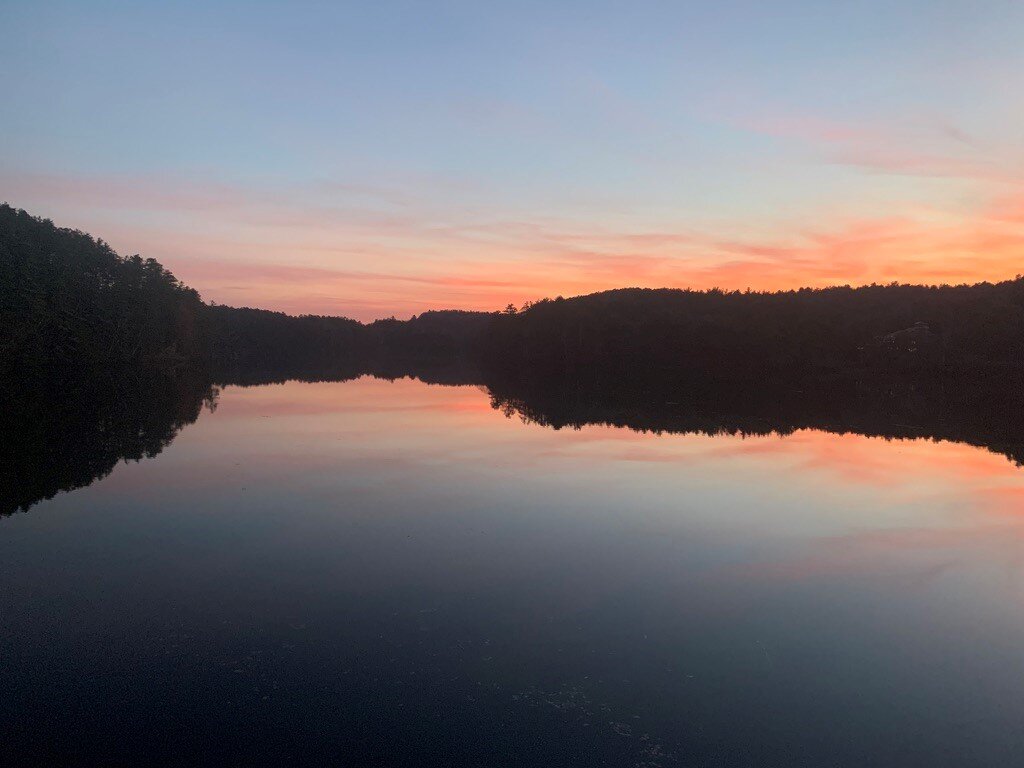 Explore the Outdoors in NH
If you asked me two years ago to tell you a single thing about the state of New Hampshire, I probably would have responded with a blank stare. Besides every four years when the presidential primaries come around, you really don't hear much about this small, rural state tucked away in the Northeast corner of the US.
But now that I've lived in NH for a year, I'm basically a de facto Granite Stater….ish? I will say, whenever my friends from home poke fun at New Hampshire and call it something like "Vermont but upside down," I'm quick to defend it; they have no idea how much New Hampshire has to offer. Not only is it a great place to live permanently (as all the rankings will tell you), but its quaint towns and majestic wilderness mean that New Hampshire is a uniquely enchanting and criminally underrated travel destination as well.
There are countless idyllic towns scattered throughout the state, with gorgeous natural landscapes, local shops/farmers markets, and welcoming people. Hanover, home to Dartmouth College, is one such town. Walking through the college's campus, dotted with stately brick buildings, one can feel the state's recent history everywhere you go. A fortunate "wrong turn" while walking through town and you could end up on the Appalachian trail, or on the tranquil Mink Brook preserve, or simply strolling by the side of the Connecticut river. Then, after a tiring day of exploring, you can return to the town center to browse the shops and have a meal (Murphy's is my favorite restaurant by the way).
If you're lucky enough to visit New Hampshire when the flowers bloom in the spring or the leaves turn in the fall, the beauty around you will only be that much more incredible. Honestly, I can't think of a better way to step back from your busy life than simply immersing yourself in the slower pace that still survives in the state's bucolic countryside.
On the other hand, if a "chill" travel experience isn't what you seek, New Hampshire still has you covered; actually, it's the perfect destination for the most adventurous trekkers as well. Even relative to the rest of mountainous New England, New Hampshire has a reputation for its especially rugged wilderness and overall tough vibe. After all, the state slogan is "Live Free or Die". People from all over the country come to tackle its imposing mountains, as the White Mountain range contains the highest elevations in the Northeastern U.S. Even if you don't feel like conquering Mt. Washington (the highest of those points), there are plenty of stunning lakes, gorges, and peaks to discover.
For example, one of my favorite easier hikes that I've done this year is Mt. Cardigan in Alexandria. Considering the climb only takes about 45 minutes, it feels unfair that you get such an incredible payoff for so little work. Since the top is bald rock and there are no trees in your way, you have a 360-degree panorama of the land stretching out for hundreds of miles all around.
Another hike that I really enjoyed is Mt. Moosilauke. If you want to embark on the quest of bagging all the 4000-foot peaks in New England, Moosilauke is a good place to start. Given that it's so high up, Moosilauke also has a really amazing view.
Finally, my last recommendation is Franconia Ridge. This hike is in Franconia Notch State Park, so there are actually a bunch of other great spots nearby like Echo Lake Beach or the Flume Gorge. But given that you probably have limited time, I think the Ridge is certainly too cool to miss. If the name didn't already give it away, this ridge is actually a thin stretch of rock path that connects multiple 4000 foot peaks. So, because each peak would be a worthy climb on its own, you can imagine that it would be a pretty amazing experience to travel from one to another with seemingly infinite views on both sides of you. Since I really can't put it into words, why don't you just get here and see it for yourself?
In case you haven't gotten the message yet, New Hampshire is a beautiful place. Whether you prefer to stroll by peaceful creeks or climb up legendary mountains, New Hampshire gives you unparalleled access to the best of the New England outdoors.
Unfortunately, as you probably already know, nature everywhere is currently under threat. If we don't take a stand on a major scale, the environmental crises like habitat destruction, pollution, and climate change will jeopardize the nature that we cherish so much (not to mention our very existence as humans). At Outpatch, we know that brilliant local changemakers are essential in the fight against societal problems like these, no matter how large they may seem. As a result, proceeds from our NH patches will be going to 350 New Hampshire, an environmental justice organization that combats climate change by leading a just transition to renewable energy.
Ultimately, the importance of doing good for the environment is as simple as the golden rule; if we want to keep on enjoying that everything that the natural world of New Hampshire has to offer, we must treat that world with respect in return.