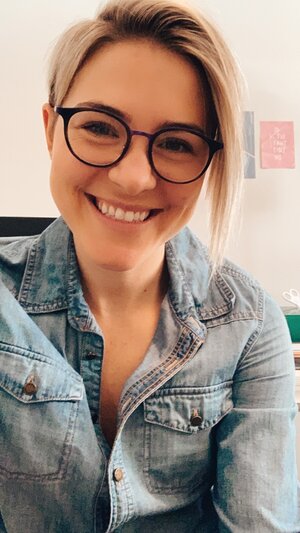 Artist Spotlight: Ally Morici
When creating our pride line of patches, it was important for us to collaborate with an artist that was part of the LGBTQIA+ community. Enter Ally Morici. Once we started collaborating with Ally on a pride patch, we couldn't wait to tell the world about her work! We sat down with Ally and asked her about her work and the inspiration behind her patch design:
My artwork incorporates both lettering and illustration to bring positivity, gratitude for nature and the outdoors, pride in being one's authentic self, and a little snarkiness when I feel like it.
My work has changed and developed, just as I have. It has carried me through difficult times and fostered new relationships. I am influenced by my travels, including the six months I spent living and working in Yosemite National Park with the Backcountry Trails Program. I also find inspiration in beautiful words, florals, and meaningful causes.
For this patch, I hoped to incorporate the outdoors and a rainbow. I wanted something both my LGBTQIA+ fam and our allies would feel awesome rocking. That's how I ended up with the rainbow mountains and "Live with Pride." The patch is about being true to who you are and carrying that with you wherever you go.
I really believe in and support The Trevor Project because of their mission to protect LGBTQ youth. I also want to shout-out the Eastern Sierra Conservation Corps, which was founded by an alumni from my Backcountry Trails Program. It is a development and leadership program that provides youth and young adults from underrepresented populations with transformational wilderness experiences.