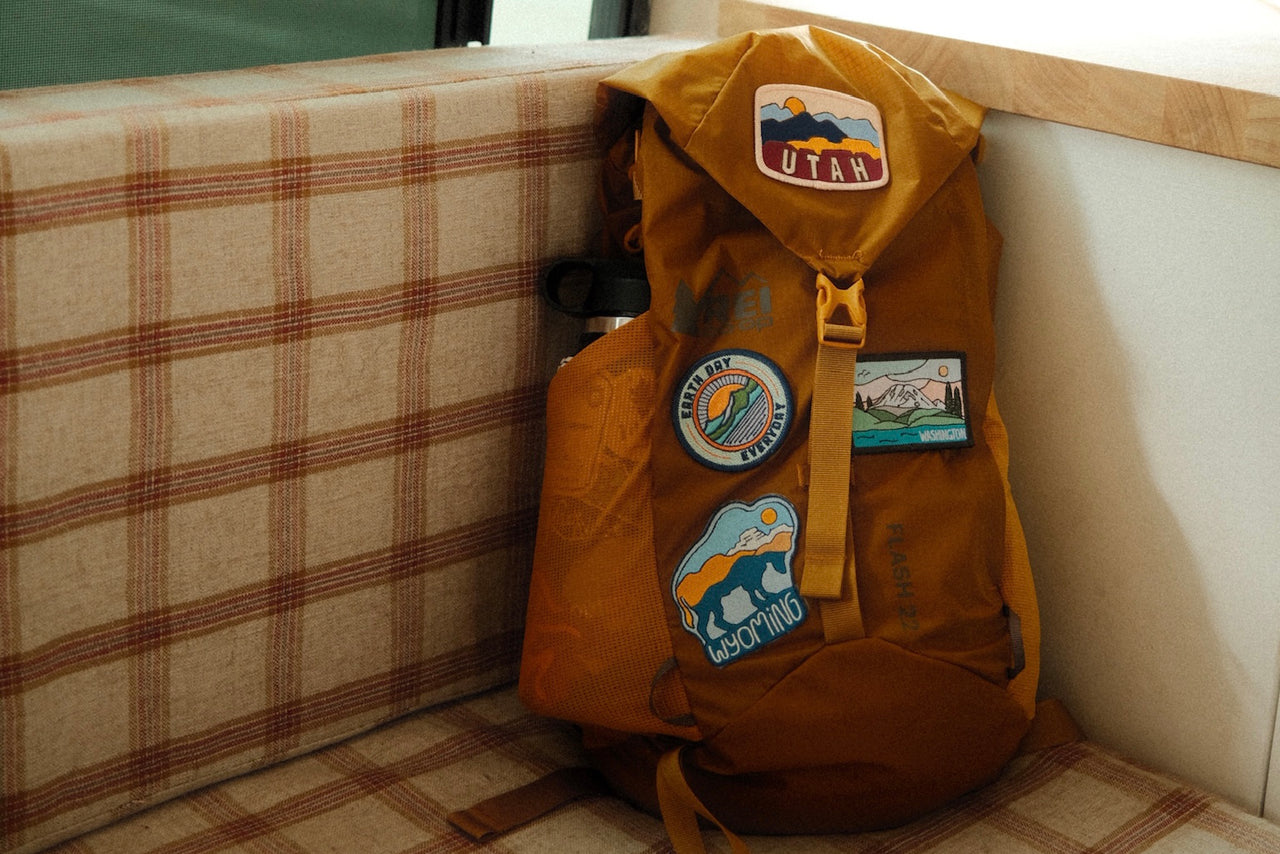 Swag for Good
Who doesn't love swag?  While there are lots of things that might come to your mind with "swag", I'm talking about the promotional products that companies and organizations give out. Whether it's a t-shirt, water bottle, or anything else that you can put a brand logo on, this kind of swag is a great way for organizations to get their name out there and strengthen connections with their employees, customers, or members. However, at the same time, it's easy to go wrong with promotional products. They can sometimes come off as tacky or unnecessary, winding up forgotten in the back of a closet or dumped in the trash. When they end up feeling meaningless for everybody, they can be a huge waste of money and materials; they just represent all of the most harmful parts of excessive advertising and consumerism.
         So, is swag something we should leave in the past? Or is there a way that we can make it fit into a better future? Although this may sound kind of silly, the truth is that there is huge potential to turn those wasteful branded products into "swag for good."
         In our modern world, businesses have a much larger role in societal progress than ever before. Not only do they have more power to make positive social change, but they also have more obligations to prevent any negative effects of their growth. It is no longer enough for a business to simply sell a good product – they also must have a mission behind it. So, if companies are looking for an opportunity to signal what they stand for, what better place to start than the items with their name and logo that they give out to everybody? Whether they want to show their support for sustainability, peace, or any one of the social issues our world currently faces, there are many creative ways to use promotional products to fight for these causes. 
Here are just a few of the options for using "swag for good":
1. Water Bottles: These are a classic choice for a promotional product, as they are obviously useful and will bring a lot of exposure for the brand. Fortunately, there are tons of water bottles that are better for the world than your traditional cheap pieces of plastic. For example, take Miir's insulated bottles. Not only are they stylish and functional, but they also give proceeds from each bottle to a specific project that you can track for a cause like clean water. A similar option is Welly, which also contributes proceeds to clean water efforts around the world.
2. Bags: Just like bottles, bags are something that people carry around everywhere. If somebody gets a quality bag that does good too, you know that they'll keep on using it for years. One option that helps a cause is the Basecamp tote bag.  A portion of proceeds goes to the Wounded Warrior project, which assists veterans with injuries both physical and mental. For another possibility, the American Red Cross also has promotional bags that allow you to support their widespread efforts to prevent suffering around the world.
3. Patches: It's true that this might be a little bit of self-promotion, but it's also true that Outpatch's customizable patches certainly fit with the mission of "swag for good." You can create whatever design represents your organization while also donating to a nonprofit of your choice. With that custom patch, the link between your brand, your swag, and your mission is clear; wherever those patches go, they will remain a symbol of the good you've already done and the rest that you still plan to accomplish. 
Even if you don't choose to go with any of these specific examples, it's easy to turn promotional products into something greater. As long as you're giving meaningful items that align with your mission, you're making an effort to use swag for good. Ultimately, if your organization is already giving great swag to employees, customers, and supporters, you might as well use that swag to help the rest of the world too.