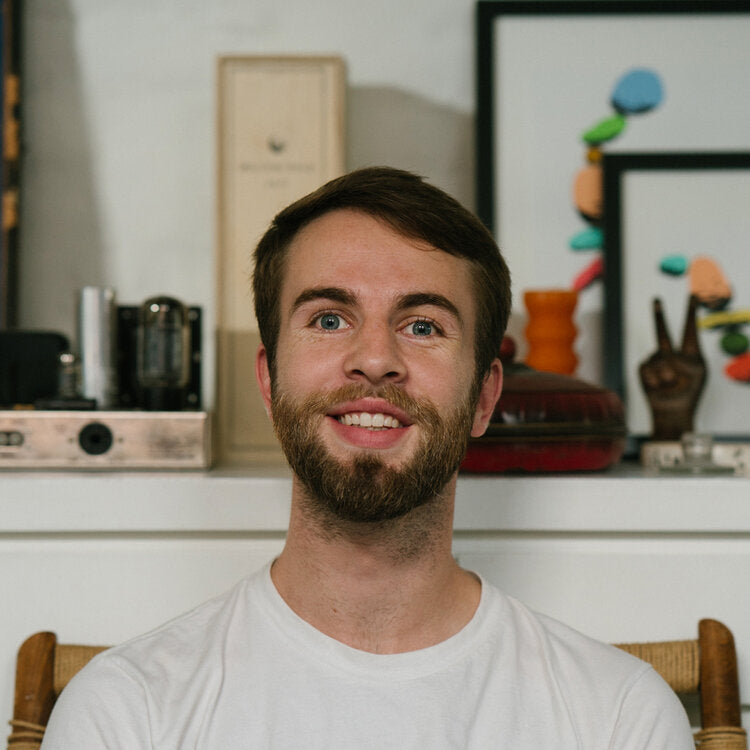 Artist Spotlight: Alex Yarrish
You can't spell Outpatch without PA… at least that's what Alex Yarrish thinks. Alex is a designer, photographer, & adventurer based in York, PA who we recently collaborated with on Pennsylvania patches. We recently sat down with him and chatted about his work, his inspiration behind the patches, and more…
Can you tell me a little bit about your journey to becoming an artist? How would you describe your work? What influences your work?
Looking back on my childhood, I was always being creative and artistic. It really blossomed when I was in high school and took all kinds of drawing and painting classes. This eventually led to me falling in love with photography and design. I'm usually inclined to make graphics that are structured, balanced, bold and readable, and I was able to do that for these patches about my home state. So cool!
Aside from pushing pixels around on my computer most of the time, I love antiques stores, Field Notes, backpacking, traveling to national parks and abroad, kayaking, pickleball, & collage. I'm constantly inspired by other designers and artists from the past and today. Whether our styles are similar or not, there is always something to glean from great art.
What was your inspiration behind the patch?
Philadelphia:
For the Philadelphia patch, I decided to use imagery other than the Liberty Bell or LOVE sign. I kept coming back to the Benjamin Franklin Bridge. I used to run across it to New Jersey and back when I lived in North Philly. The lines worked well with my geometric style, and when I made a straight-on sketch of the bridge, I realized that it would fit perfectly within a circle with the type nestled around it. Plus, I had a nice space at the top to put a keystone. For both patches, I incorporated colors derived from the Pennsylvania State flag.
Keystone State:
All states have nicknames, but for Pennsylvania to be nicknamed "The Keystone State" is so different. Where I used the shape as a small design element in the Philadelphia patch, I wanted to use it as the outline for this concept. I focused on the forests and rivers, in order to connect people to the PA landscape, whether it be the Susquehanna, Allegheny or Delaware.
What is your favorite charity/grassroots org to support?
The Appalachian Trail Conversancy & Potomac Appalachian Trail Club. I have an immense amount of love for the trail, and it takes a lot of time and effort to keep it as pristine as it is. Amazing logos as well!
Anything else you may want Outpatch customers to know about you, your work, and these patches?
I'd just like to say that I appreciate the opportunity to make these designs. I had a lot of fun doing it, and I'm so excited for people to enjoy them. Shoutout to Kern Club for the fonts. Cheers!