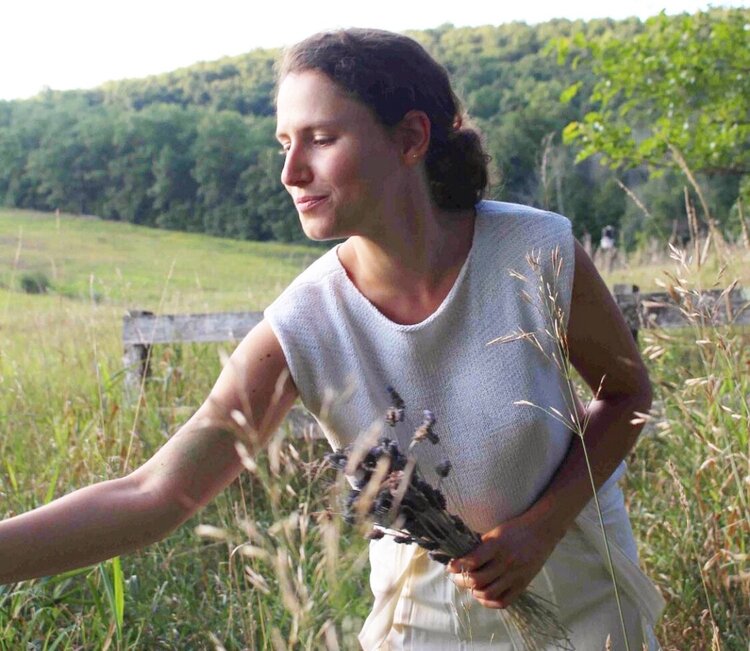 Business as a Force for Good: Circular Bodies
If you follow Outpatch, you know we're big advocates of doing business "the right way." We're inspired by brands that prioritize their social impact—either within their community or through sustainable products—over making money. We recently connected with Dominique, founder of Circular Bodies, on being an eco-minded business, traveling sustainably, and building a brand that's living its ethos. Circular Bodies design wellness products using circular practices to achieve sustainability. From ingredient sourcing to post-consumer waste, they select the best practices available to make sure your body, your home, and our planet will be in the best place possible. Whether it's custom stick-on patches or sustainable home products, there are so many companies out there using their business as a force for good—here's one conversation with a brand we love:
Tell us about yourself and what inspired you to start Circular Bodies?
Hi Outpatch! When I was in college, I realized the alarming amount of waste created in a day-to-day on nearly every household. That inspired me to live a lifestyle that created less trash. I started with my food and when I got to home and body products, I had a hard time finding biodegradable, package-free products that fit my budget, so I started making my own. I created shampoo, moisturizers, and home cleaning recipes that became everything I use in my house and body. My community started asking me to share these products I created, they wanted to use them too! Circular Bodies was the result of expanding these recipes and sharing them with my community.
For those beginning to make more sustainable choices in their daily routine, where can they start? 
I always tell people to pick one action and commit to it. I started by going grocery shopping and refusing to buy anything that comes in plastic. That taught me how to make my own vegan milk, spreads, and bread because I could not buy any! Taking the first step and making a small shift will help you get creative and help you realize being sustainable is easier than you thought! Also, make changes from a place of intention, rather than obligation. It will be way easier to change your lifestyle if you come from a place of understanding the importance of your day-to-day choices.
How do you stay mindful of making healthy and sustainable choices when traveling, when you may have limited resources? What can you do to prepare ahead of time?
I always bring chopsticks and a reusable bowl with me for food. I try not to be hard on myself when the only option available is a disposable (especially with the limitations during covid), and instead, I focus on supporting local, organic, and small-batch makers when choosing where to spend my dollars. 
What is your favorite Circular Bodies product to bring on a trip with you?
The Body Bar! I bring it everywhere I go because it's all I need to wash my face, hands, and hair. If I have it in my bag, I know I can shower anywhere I go (from a lake to a camping trip, to a hotel!) without putting any synthetics or detergents in my body. Our Body bar is available in a lot of scents, including limited edition ones, which makes it fun and brings some change and excitement to my shower routine.
What are some of your tips on how to make more sustainable choices when traveling?
The easy ones are: say no to plastic bags and packaging and carry a napkin, chopstick, and plate with you on a tote bag.
I try to shop at co-ops and farmer's markets or sit in restaurants to eat, which helps me avoid necessary food packaging. I also don't buy anything I don't need during the trip and try to keep it minimal: I substitute souvenir shopping for time in nature <3